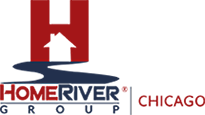 New tenants are always on the lookout for a property that is ready to move into NOW. They don't want to hear that the property will be ready 'before you move in'. They have heard that before and have been disappointed before. It can take the landlord several additional weeks after the tenants have moved in to finally get all the repairs made that were promised. Frequently, the landlord never does complete the list, after all, once the tenant has committed to the property, why bother to do more fix up? Tenants have been stung by this attitude and have learned not to accept the word of the landlord. So until it is ready, they aren't moving in.
What do you have to do to make the property move-in ready?
Check that there are no safety hazards. The property should be compliant with current building codes and city ordinances.

All locks must be changed for the tenant's protection and to assure spare keys from the previous tenant are not floating around.

Professionally clean the carpets and wash the hardwood and tile floors.

All interior walls and trim should be freshly painted or cleaned well enough to appear fresh.

All HVAC and plumbing systems must be working properly. Many communities require yearly inspections of the HVAC systems and water heater on rentals.

All kitchen appliances must be working 100%.

All trash removed from inside the house, the basement, garage and yard.

Install working blinds on all windows to provide privacy and security.
When the property is fresh and clean it gets rented faster.