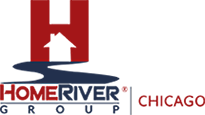 Every property investors hopes that one day they can take their property investments and reinvest them in another good rental investment. New property investors hope that their initial investment can drive home a huge ROI and some day take that profit to continue their investment. Whether a new investor or seasoned investor, here are the key aspects to consider to identify a good rental investment property in Chicago.
Location: One of key items to identify is the best areas to own an investment rental property. Chicago has a neighborhood for every type of investor. Some areas may have higher rents, higher housing prices, and more stability while others may have some real deals on investment properties, but sometimes coupled with lower rents and more wear and tear on units. Work with a property manager who is knowledgeable about the entire Chicago city and suburbs to help recommend the best location for your investment property. Remember, that location is one of the few things that investors cannot change about a property, so make sure to do some research and make a decision that best fits your investment style.
Rent Ready: While some property investors are willing to do the work to get a property ready to rent, many property investors would rather see income coming in right away. Letts Property Management works with both types of investors as Letts Property Management has a full service construction department that can help get a building ready to rent, but getting a building ready to rent does come at a cost. Typically, buying a property that is already ready to rent or better yet, already rented may be more costly up front, but many property investors appreciate seeing income coming in sooner rather than later.
Make Sure it is Rentable: Some condo, town-homes, or co-op buildings have restrictions on leasing out the property. Be sure to understand the terms and conditions on renting the unit if there are any before buying the property. Buying a property with very restrictive rules on leasing the property could make the property difficult to rent or costly to fill.
Think Like a Renter: If the goal of purchasing the property is to rent it out to tenants, consider all the aspects of the property that a renter would. Location, amenities within the community around the building or of the building itself, building safety, how much space each unit has as some key aspects to consider. Put yourself in there shoes and think about why the property is so desirable for renters. The more desirable the property, the better it is for the investor as it will fill quicker and bring higher levels of monthly rental income.
If you are considering purchasing a first rental property or looking to add to your rental property portfolio, contact Letts Property Management's experienced property management staff today at 630-324-4267. We can offer a property evaluation along with some information on the best area for your investment style.